Hello and Welcome to Annie Lou!
Combining a deft melodic temperament with skill and verve on banjo and guitar, performer and songwriter Annie Lou shines a keen eye and a warm heart on our lives and times. "There is magic here: superior picking, excellent rhythm work, impressive and whimsical lyrics. Genest's lead vocal style echoes the McGarrigles and Sylvia Tyson, but she is irrefutably herself." -  Donald Teplyske, Country Standard Time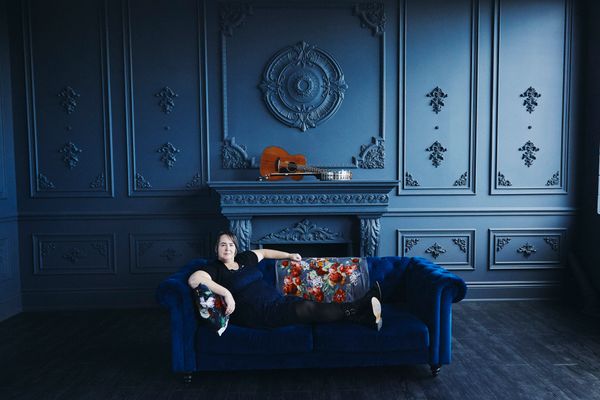 Love in the Time of the Pandemic
I don't have a lot of words right now about this momentous time we are living in as COVID-19 ravages the world, but I wanted to acknowledge it , and say that I believe  love is what will see us through. Staying home, donating funds when we can, helping when we can, remembering that many places and people in the world, including here in Canada, have been living through many terrible things for a long time. I really hope that the outcome of this pandemic is global change in how we manage our political, economic, and social relations. We just might make it if we can do that. We just might. Much love to all.
Happy New Year and Upcoming Shows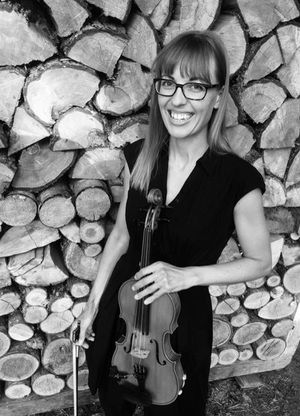 And here we are, into a new decade. It's a rough and tumble world out there, with terrible and difficult times all over. My heart breaks every day at all of the suffering, much of it caused by deliberate policies of dominance and oppression and the accumulation of wealth and power by a very small minority. Sometimes I experience cognitive dissonance, promoting my music career and publicizing shows while all of this is going on. But I also believe that music and art save lives and make the world a better place. It's a privilege to get to create and share music with all of you - we're all in this thing together! I'm really looking forward to some local Island and Vancouver shows coming up - you can see what's up here!
I'm so looking forward to sharing the bill with the Andrew Collins Trio (ACT) at Vancouver's renowned Rogue Folk Club concert series on February 2nd, as well as a special guest set at ACT's Nanaimo's Harbour City Concerts on February 6th.
I'm delighted to be working with Victoria fiddler Miriam Sonstenes for two of these dates. Based in Victoria, BC, Miriam Sonstenes is a versatile fiddle player, and prominent fixture in the west coast folk/roots music scene. A decade of performing and recording with many west coast bands and solo artists has helped shape her original sound, encompassing bluegrass, country and Western swing. She performs regularly with award winning trio The Sweet Lowdown, The Unfaithful Servants, and her newest project, Old Paint Duo.
Formally trained in classical violin, Miriam turned to fiddle music in her mid 20's. Victoria's longstanding old time and Celtic fiddling scene provided a wealth of learning and inspiration, which has found its way into her current playing, projects and compositions. Freelance study throughout the Pacific Northwest, Ireland and Louisiana has further enriched her knowledge and appreciation of diverse fiddle traditions. She has toured Canada, the US and the UK, and with The Sweet Lowdown was featured on CBC's Vinyl Cafe with Stuart McLean. Miriam was recently awarded a Canada Council grant to study with bluegrass fiddle legend Bobby Hicks, in North Carolina, and her newest album with Old Paint Duo features some of the tunes she studied with Bobby.
A composer as well as performer, some of Miriam's original songs have been published, recorded and performed by musical groups across North America. In 2020 she will be publishing her first book of original fiddle tunes. When not performing and touring, Miriam can be found teaching at music camps in BC and across Canada, and has a full teaching studio at home in Victoria.
Home Again Home Again Jiggety Jig!